I have been baking for many years, for as long as I can remember. My mom cooked everyday while we were growing up. My dad baked more than my mom did. He would bake some of the best cornbreads I've ever had.
There are some tools you should find in every kitchen. Here is a list of most useful kitchen utensils for beginners that you will absolutely find useful and will want to save for reference.
10 Kitchen Baking Tools Every Baker Needs
Measuring Cups & Spoons.

You can't go wrong with a few options. Like some measuring cups with soft easy-grip handles and others made out of stainless steel. Also make sure you have at least one liquid measuring cup in your kitchen.

I own a 3 pack option; it's convenient to have all different sizes depending on the recipe.
Mixing Bowl.

Another tool you may want to have in different sizes. They make the process of preparing for a recipe very simple. You may also want a few sizes and several bowls at hand when mixing the dry ingredients in one bowl and the wet ingredients in a separate bowl.

Spatula.

Nothing beats spatulas, especially if they are well-made and heavy duty. I own plenty, but my favorite and most-used are silicone spatulas. From stirring and mixing, to scraping the sides of bowls, spreading frosting, cooking, etc. I use them for everything, everyday.

Whisk. As for whisks, this is a no-brainer! Make sure they are great quality. Try not to skimp on value when purchasing for baking utensils. Whisks is one of those tools you want to invest in. I've bended plenty of whisks when baking my Coconut Tres Leches Cake.
Baking Pan. I recommend at least: three 9-inch cake pans, two 9-inch square pans, two 12-count muffin pans, one 9-inch pie plate, one 9×13 baking pan, one 24-count mini muffin pan, one 9×5 inch (or 8×4 inch) loaf pan. These are the ones I use the most. Specially that loaf pan for my Banana Bread.
Baking Sheet.

You'll use them for baking cookies, sheet cakes, breads, rolls, pouring out bark like this

Frozen Yogurt Bark

. You will also use baking sheets for savory dishes like roasting vegetables, meat, fish, frozen foods, you name it. I recommend having at least 2.

Cooling Rack.

I don't even know what life looked like before I owned my first set of cooling racks. Never let your cookies, cakes, cupcakes, muffins, etc cool in the pan, sheet or set on the counter. It will make your baking process so much easier.
The bottoms' cooling rate is incredibly slow because no air is getting to that bottom portion of the pan. They must cool on racks, most certainly not on your counter or on the baking sheet. Cooling racks are imperative so that the cooking process stops and your baked goods cool evenly. Owning 2-3 is perfect.
Cookie Scoop – or better known as ice cream scoops.

These are not just for perfectly shaped cookies. I have one in each size and I use the large for muffins, cupcakes and ice cream. I use the medium mostly for cookies and also for pancakes. And I use the small for truffles, and tiny cookies. They're infinitely handy.

Silicone Baking Mat. Before I learned about silicone baking mats I used parchment paper for baking. But the cost could go high as the baking progresses increases, especially during the holiday season.

Silicone baking mats have changed my life. Parchment paper is great, but why not bake and cook with something reusable? And something that lays flat on the cookie sheet! The bottoms of the cookies will always be evenly baked and they will slide right off the m

at. I promise you will love this baking tool!

Hand mixer or stand mixer.

Whether making easy baking recipes or whipping up a delicious and fluffy frosting, owning a mixer will come in handy. For beginner bakers, a hand mixer is perfect.
If you can afford both, definitely get both. When working with an enormous amount of dough/batter or making something that requires several minutes of mixing (old-fashioned fudge, marshmallows, meringue, etc) a stand mixer is key.
Beginner bakers and seasoned pros alike all need basic kitchen tools that will get the job done easily and effectively. This list of baking tools will help you organize your baking equipment once and for all.
If you're a new baker, start with this list of baking must-haves to set up your kitchen with all the essential baking tools to get you through any kind of baked good recipe.
What is a kitchen tool you just can't live without?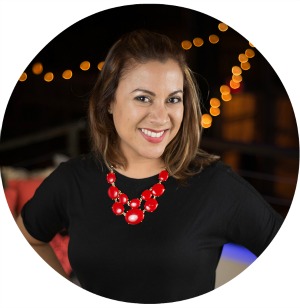 Hi there! I'm Wanda – the creator and author at My Sweet Zepol a healthy food, travel, and lifestyle blog. Passionate about food photography, food styling, entertaining and advocate about creating memories around the kitchen table. With a mission to create easy-to-make meals for the busy family.