Easter is such a fun time of the year. Many memories are created around the holidays, but Easter Sunday is no exception. And for this day we made the best rainbow sprinkles popcorn you've ever had. Plus, it's super easy to make too.
One of my favorite things to do is create a dessert we all enjoy with some sort of twist. Sometimes I make a smaller version of a large cake or cheesecake or a combination of flavors to create something new and exciting.
When I was a kid we made homemade popcorn. We, means me. At that time we didn't own a microwave, so the popcorn was made on the stove. I still, from time to time, make popcorn on a large pot on the stove top.
This recipe is with popcorn made the old school way. You can still use a microwave if you wish, but I encourage you to try it at least once on the stove top and find out for yourself how easy it is.
The Best Rainbow Sprinkles Popcorn
Total Time:
1 hour
7 minutes
Homemade popcorn coated in melted white chocolate and sprinkled with rainbow colors sprinkles making it a fun treat to enjoy year-round.
Ingredients
2 tablespoons Oil, any clear oil of choice
1/2 cup Popcorn, un-popped
12 oz. White Chocolate, chips or in squares
1/3 cup Rainbow Color Sprinkles
Instructions
In a large pot with a lid add the oil, at medium to high heat.
Toss in the popcorn.
As soon as the first few corn pops put the lid on and let it pop on.
When it stops popping remove from the heat and set aside. This may take about 5 minutes.
In the meantime, start melting the white chocolate in the microwave in 30 seconds intervals.
Mix and repeat about 2-3 times until all of the white chocolate is completely melted.
Immediately toss into the popcorn.
Spread evenly in a baking sheet.
Sprinkle the rainbow sprinkles and mix to make sure as many popcorns are have sprinkles on them.
Let set, this may take about 1 hour.
Nutrition Information:
Yield:

9 cups
Serving Size:

1
Amount Per Serving:
Calories:

281
Total Fat:

19g
Saturated Fat:

8g
Trans Fat:

0g
Unsaturated Fat:

10g
Cholesterol:

8mg
Sodium:

38mg
Carbohydrates:

27g
Fiber:

0g
Sugar:

26g
Protein:

2g
Our favorite thing about Easter is being able to gather with family and have an amazing Easter dinner while keeping the meaning of the day present in our hearts. This year the celebration of Easter Sunday may be looking different for many of us due to the pandemic. But, that will not keep us from celebrating a special day while keeping our traditions and remembering fond childhood memories.
Other Popcorn Recipe Ideas to Make on Easter
Other popcorn recipes we have tried in the past and make them often during the year are this Sweet and Salty Caramel Popcorn recipe and one of my favorites for the Christmas season is this Peppermint Popcorn recipe.
And when it comes to giving desserts or treats shapes I have to mention our Hearts White Chocolate Popcorn perfect for Valentine's Day.
Looking for more Easter dessert ideas? Here are 20 traditional Easter desserts ideas we all love. They all are made with a twist! Go and check them out!
A delicious collection of the most popular Easter desserts – from cakes, to pies, to cheesecake, to cookies.
These tasty treats will be an amazing addition to your Easter dinner this year! I still remember the scent of freshly made popcorn I made year after year on Easter Sunday.
Nothing compares to the memories made with family and friends during the holidays. We loved all the Easter cartoons and movies we watched while growing up. I can still close my eyes and see us all there, laughing, giggling and eating. Those memories will be cherished forever.
Consider giving some of your favorite Easter dessert recipes a twist and have some fun along the process.
Share with me some of your favorite Easter stories. Childhood stories or more recent ones. I love them all. What is your favorite Easter dessert?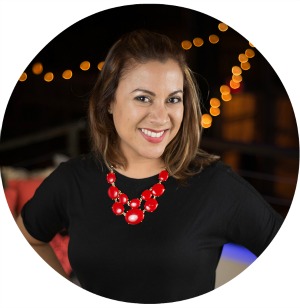 Hi there! I'm Wanda – the creator and author at My Sweet Zepol a healthy food, travel, and lifestyle blog. Passionate about food photography, food styling, entertaining and advocate about creating memories around the kitchen table. With a mission to create easy-to-make meals for the busy family.