Skip the store-bought biscuits and make lemon and cream shortcake completely from scratch with this recipe! These sweet biscuits are better than ever. We have the best lemon biscuit recipe for you make today. They're simply perfect for holding your favorite sauce and fresh whipped cream! It's summertime in every bite.
If I were to give you one piece of advice this week, it would be to make this lemon and cream shortcake recipe. Rustic, decadent, and completely delicious, it's the kind of dessert that's destined to make you smile. Summer is here, and shortcakes are the perfect way to celebrate.
What is a shortcake?
Shortcake is a sweet cake or biscuit in the American sense that is a crumbly bread that has been leavened with baking powder or baking soda.
In the UK, the term shortcake refers to a biscuit similar to shortbread. They are generally less dense and more crunchy and dry than shortbread.
Lemon and Cream Shortcake
Yield: 6 servings

Prep Time: 15 minutes

Total Time: 15 minutes

Fresh summer lemon curd shine through in this simple homemade lemon and cream shortcake recipe. The lemon biscuits don't rise super tall, but you'll enjoy their crisp crumbly texture paired with the soft whipped cream and tangy lemon curd.
Ingredients
2 cups Heavy Cream
1 tablespoon Powder Sugar
Lemon Juice from half a lemon
Fresh Mint Leaves, for garnish - optional
Lemon slices for garnish - optional
Instructions
Make the whipped cream: Using a hand mixer or a stand mixer fitted with a whisk attachment, beat the heavy cream, powder sugar, and lemon juice on medium-high speed until soft-medium peaks form, about 3 minutes.
Assemble Shortcakes: Slice the lemon biscuits in half, layer with lemon curd and whipped cream. Serve immediately.
Notes
Make Ahead Instructions: 

Each part of this recipe can be prepared ahead of time.

Make the biscuits up to 3 days in advance and store covered tightly at room temperature– or freeze for up to 3 months. Thaw completely before using.

Prepare the whipped cream up to 1 day in advance. Store both in the refrigerator.
Nutrition Information:
Yield: 6 Serving Size: 1
Amount Per Serving: Calories: 448Total Fat: 37gSaturated Fat: 22gTrans Fat: 1gUnsaturated Fat: 12gCholesterol: 145mgSodium: 155mgCarbohydrates: 28gFiber: 1gSugar: 22gProtein: 5g

The shortcakes here are bright, lemony biscuits topped with homemade lemon curd and freshly whipped cream. I've always been a fan of lemon and whipped cream together and they make this recipe really exceptional. The lemon curd adds a rich creamy texture to the moist, tender biscuits. Feel free to add fresh berries to the mix, and there's almost nothing better.
Shortcake Tips
It boasts the best, easiest biscuits.

The lemon biscuits used in this recipe adds to the overall flavor combination. Whether you choose to add berries, top with ice cream or simply enjoy as it is.

Make smart use of your ingredients.

Lemon zest flavors these biscuits. Make homemade whipped cream with cold heavy cream. Store any leftover for other treats.
How can I customize this recipe?
Flavor your whipped cream by adding 1 tsp. of lemon zest and 2 tsp. of lemon juice to the cold whipping cream; whip until soft peaks form.
While strawberries are the most classic, you could also use blueberries, blackberries or raspberries in this recipe. Check out our grilled peach shortcake recipe drizzled with a raspberry sauce and topped with pistachios and for inspiration, too.
The lemon-scented biscuits featured in this recipe are super tender on the inside (thanks to the heavy cream), and crisp and golden on the outside (thanks to the small pieces of cold butter in the dough). They're a far cry from the dry, bland shortcakes you might be used to and they pair perfectly with the fluffy whipped cream.
How long will shortcakes last?
For best results, these lemon and cream shortcakes need to be used up within 3-5 days.
How do I store the biscuits?
The shortcakes themselves are fine at room temperature, in an airtight container or zip-top bag.
How are you enjoying this recipe? What is your favorite topping for a shortcake? We love topping with sauces, as seen here. Also with berries and a side of vanilla ice cream. There is no wrong combination when it comes to shortcakes.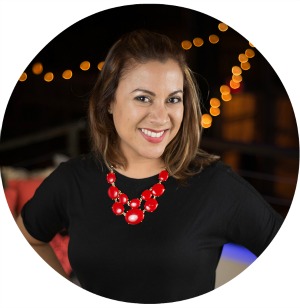 Hi there! I'm Wanda – the creator and author at My Sweet Zepol a healthy food, travel, and lifestyle blog. Passionate about food photography, food styling, entertaining and advocate about creating memories around the kitchen table. With a mission to create easy-to-make meals for the busy family.