I always get very excited about Easter. It represents new beginnings and that spring is coming. I have some fun tips on hosting an Easter eggs party with friends.
Painting and decorating Easter eggs is one of the most common Easter traditions observed today. You can decorate hallow eggs, plastic eggs, and/or wooden Easter eggs with the kids to use on Easter egg hunts or to be added inside their Easter baskets.
Children love to decorate eggs as much as they love to hunt for them. Here are 10 fun ways to decorate Easter eggs with kids that you will all love.
Easter Sunday represents that time of the year when family and friends come together to celebrate renewal and fresh starts, and it also proves to be the perfect opportunity for a lively spring fête socially-distanced or with your quarantine pod due to COVID-19.
When it comes Easter Sunday get together I'm not sure where everyone is at while the pandemic is still very much present in all of our lives.
With that being said, I believe there are always ways for loved ones to be present in our lives. We have all taken precautions by getting tested whenever meeting in person and limiting the times we see each other and the numbers of people in one same space.
As we make the most of the holiday season try some of these fun ideas. Which include everything from egg hunts and kid-friendly crafts to elegant brunches.
Thoughts of Easter brings to mind images of bunnies, baskets, eggs, and irresistible eats—all ingredients for a gathering loaded with lots of fun, memories made, and tasty treats to feast on.
If you've decided to celebrate the holiday this year with an intimate guest list, you might want to consider planning an Easter party with decorations, menus, activities, and gifts for all to make the occasion feel special.
8 Tips on Hosting an Easter Eggs Party with Friends
Easter Egg Decorating Party. No Easter celebration is complete without you know what—eggs by the dozen. But Easter calls for not just any old eggs, but bright and bold oval-shaped creations adorned with eye-catching colors and creative applications that give gorgeous optics.
Create Unique Flower Arrangements. Take advantage of Easter's springtime festivities with fresh blooms in small, petite vases made from egg shells.
Brunch Buffet. One of my fondest childhood memories about Easter Sunday is of our family gathered with my aunt and cousins all day. We started at church and then headed to our house for games and food.
My mom and aunt would cook while the kids played, did crafts, enjoyed the Easter baskets (treats and games), and watched traditional Easter Sunday cartoons. We have 3 appetizer recipes that are great for Easter brunch.
Make Easter Baskets. Instead of having Easter baskets at the ready, corral adults and children alike to create fun, festive baskets for a lovely afternoon—rain or shine.
Easter Egg Hunt. Folks young and old can enjoy the enormous joy that comes with finding hidden egg treasure and turning in their scores for great prizes and delicious sweet treats. Plus, it's a safe, socially-distanced way to mark the holiday.
Don't forget to check out these 10 fun ways to decorate Easter eggs with kids that you will all love. This activity can be done prior or after your egg hunt and you can always use them during your Easter egg hunt. How fun is that?
Easter Cookie Swap. Cookie swaps are popular for the winter holiday season, but you could easily make this a springtime tradition, too.
Bake a batch of plain sugar cookies to share in a socially-distanced way among guests. Provide the royal icing and edible glitter, dust, and sprinkles for them to decorate. You can also encourage everyone to bring their own recipe for sharing with the group.
To make it COVID-friendly, drop off decorated cookies with loved ones to enjoy on their own. Or set up a virtual call for everyone to bake together. We absolutely love sharing this Almond Butter Oatmeal Chocolate Chips cookies with our friends and neighbors.
Easter Inspired Desserts. The candy for Easter is so festive and adorable, it really needs its own presentation.
You really don't need to bake a bunch of desserts. Instead make just one or two main desserts and then add in Easter candy like jelly beans, marshmallows, chocolate eggs and bunnies.
We have a selection of 3 desserts inspired by family recipes, and I believe you will enjoy them as well.
Easter Crafts for Kids. Easter bunnies are fabled to bring chocolate eggs and delectable candy on the morning of Easter Sunday. So host a bunny-themed celebration. Everyone will love tables decorated with bunny folded napkins, bunny-shaped cookies, and more.
Easter arts and crafts projects make the holiday so much more fun. Whether you want to set up a crafts table at an Easter party or create some DIY decor in advance; these simple and fun tips on hosting an Easter eggs party with friends won't let you down. They'll add a springtime touch to the occasion and are so easy to create.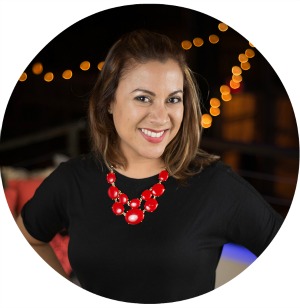 Hi there! I'm Wanda – the creator and author at My Sweet Zepol a healthy food, travel, and lifestyle blog. Passionate about food photography, food styling, entertaining and advocate about creating memories around the kitchen table. With a mission to create easy-to-make meals for the busy family.