I partnered with Zulily to bring you this post. While I may have been compensated, all opinions are my own.
Thanksgiving menus vary from house to house and culture to culture. There's something we all have in common and that is the Thanksgiving dinner leftovers. Now, let's talk about why having leftover from Thanksgiving is a good thing.
For example, we all have our favorite Thanksgiving side dishes. Like a good stuffing like our cornbread prosciutto stuffing, a delicious green beans dish like our lime-cilantro habanero grilled green beans and even our favorite way of serving carbs like our parmesan garlic knots. Your menu probably looks different than this one, and that's ok!
5 reasons you want leftovers from Thanksgiving dinner
Giving back is the first reason why having Thanksgiving leftovers is a good thing. If your family is like mine – they love taking home some leftovers for the following day.
There's nothing better than getting home from Black Friday and finding something ready to eat in the fridge. Right? Even if this year's Black Friday looks different or is none existent there's nothing wrong with having some delicious, ready to eat, food in the refrigerator for whenever you want to enjoy it.
Turn your leftover turkey breast into a warm toasted sandwich filled with cheese, lettuce and tomato. The perfect holiday sandwich, in my opinion. You can also consider turning your sandwich into a Monte Cristo. How delicious does that sound?
Leftover stuffing may be one of the most versatile leftover dishes ever. You can make crockets, turn the stuffing into a hash for breakfast and serve it with an over-easy egg. Oh, my mouth is watery, yummy.
Freeze. Now, you can freeze some of your Thanksgiving dinner's leftovers like turkey. Turkey is one of those dishes that maybe all of us can say we all have left over of. Freeze into individual servings and you'll have protein for days. Shred into salads, make yourself a pasta dish with turkey and sprinkled bacon over, add to your scramble and make a burrito, you can also yourself a turkey salad sandwich just like you would do using chicken.
These are just 5 reasons why you would love having Thanksgiving dinner leftovers. I am sure there are many more reasons.
When you are planning your Thanksgiving menu keep in mind those delicious Thanksgiving side dishes you want to enjoy more of on days to come. Also consider thinking about other twists you can make using those dishes.
You can find all sorts of ideas on creative ways to use Thanksgiving leftovers and even plan out future menu ideas for days after Thanksgiving, and even after Christmas. The holidays are filled with good comforting food that reminds us of our upbringings. Let's cherish that a little longer with leftovers.
What are some of your favorite dishes during the Holidays you wish you always had leftovers of? Share with us in the comment section below. Happy holidays!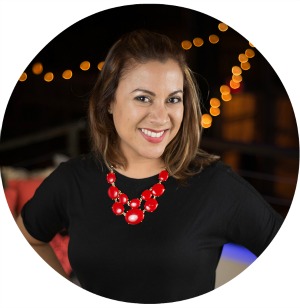 Hi there! I'm Wanda – the creator and author at My Sweet Zepol a healthy food, travel, and lifestyle blog. Passionate about food photography, food styling, entertaining and advocate about creating memories around the kitchen table. With a mission to create easy-to-make meals for the busy family.